RMA Kehl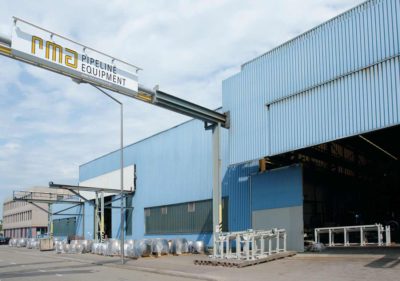 We are in Kehl since 1980. This site has changed greatly since then and today operates primarily in international project business.
This plant mainly produces the large ball valves up to the nominal diameter of DN 1400, but it also produces slide valves, pig traps, adaptors, and insulators.
Significantly more than 2/3 of the turnover is generated with clients worldwide. We are assisted in this by the strategically advantageous location in the Kehl harbour.
For all questions concerning our products, inquiries or offers please turn to
vertrieb@rma-kehl.de
Tel.: +49 (0) 78 51/8 68-0
Fax: +49 (0) 78 51/8 68-113
Please send your applications to
For any other question please turn to
Address
RMA Kehl GmbH & Co. KG
Oststraße 17
77694 Kehl
Germany