Controls
product line: Linebreak System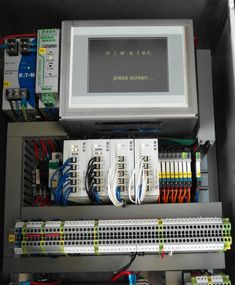 Electronic Linebreak System
The ELBS-1 electronic linebreak system monitors pipeline systems in cycles defined by the customer. Any potential failures are reported to the control room. Reference values can easily be adjusted and actual values be indicated by means of a touchpanel. The setup of the reference values is password protected.
The ELBS-1 control unit is operated via system voltage (110 V / 230 V). In case of a loss of voltage, an integrated storage battery runs the system. The registration of the pressure values is carried out directly at the pipeline by a measuring transducer. The niwatec ELBS-1 may be combined with pressure transducers of various manufacturers.
All incidents are logged stating date and time and saved (e.g. on an SD memory card) as required by the customer.
Technical Data
range of application: gases / liquids
ambient temperature: -30 °C upto +50 °C
operational pressure: 0 to 300 bar
power supply: 110 V / 230 V, emergency power supply 1 x 12 V DC (runtime: 2 days)
transmission of fault reports via e-mail
Further details on request.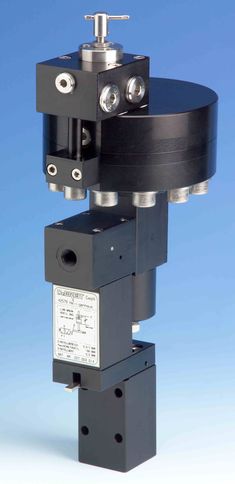 Mechanic Linebreak System
Linebreak valves are used to detect pipeline ruptures. When the pressure decline at the valve of the control port exceeds the reference value, the valve closes the complete pipeline. The rate of the pressure decline is adjustable. The housing of the valve is made of anodised aluminium.
Fluids
pressurised air, natural gas (sweet or sour gas). Should you require other fluids, please contact us.
Optional Features:
the control valve can be an opener (NC) or a shutter (NO), in order to realise all necessary functions of a pneumatic security control unit
reference value adjustable
stainless steel design for sour gas available. For further options (material, fluids, etc.) please contact us.
size DN3 or DN6
manual reset
Technical Data:
valve pressure range: 0 to 100 bar
max. differential pressure: 80 bar
reference value: 1 to 5 bar
size: DN3 (1/8") or DN6 (1/4")
ambient temperature: -30 °C to +60 °C