State-Approved Test Centre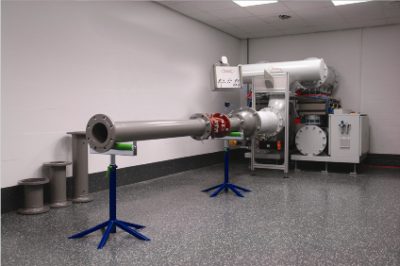 State-approved test centre for measuring devices for gas.
In the framework of our operating license, we offer calibration, after-calibration as well as testing of results and special tests of gas metres.
As a shop test stand, we can take over further jobs such as shop tests and trial measurements for you.
 The following is covered by our measuring device types and measurement ranges: 
volumetric gas metres – except bellow-type gas flow metres
rotary piston gas metres
flow gas metres
super sonic gas metres
fluidising gas metres
turbine wheel gas metres
up to DN 300 and Qmax= 6.500m3/h
tests with air at atmospheric conditions
We assure you due and individual processing of the job by our qualified personnel.